19/05/2020


In times of crisis, Jesuit Alumni worldwide engage into digital conversations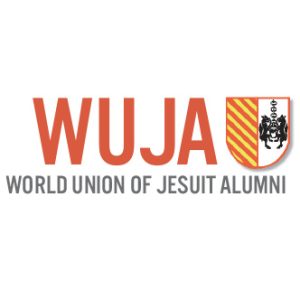 Dear Alumnus/a
In these uncertain and unprecedented times, no one should feel alone.
At the World Union of Jesuit Alumni (WUJA), we think that this crisis creates the opportunity for Jesuit Alumni to connect and unite on a global scale.
WUJA launches the Jesuit Alumni Conversations, live on our Facebook group.
Our first Conversation will welcome:
Father Bill Muller S.J. – Spiritual counselor of WUJA
&
Alain Deneef – President of WUJA
on Wednesday 20 May 2020 at 4pm UTC
(San Francisco-9am, Medellin-11am, New York-12am, Sao Paulo-1pm, London-5pm, Brussels-6pm, Beirut-7pm, Kolkata-9.30pm, Jakarta-11pm)
They will address the following topics:
The Universal Apostolic Preferences and the various forms of reconciliation, so that each Alumnus/a could "look around oneself at what could be done";
Ongoing Jesuit and Jesuit Alumni activities (in general as well as in times of Covid19): so that each Alumnus/a could "look at where one could unite to others' efforts";
Themes of the next Jesuit Alumni Conversations, so that each Alumnus/a could "feel like being part of the global mission, aside the Society of Jesus, and hear its call for action"
Upcoming Jesuit Alumni Conversations will every time host a Jesuit and a Jesuit alumnus/a, discussing topics such as #migration, #climatechange, #digitaltransition, #education, #socialjustice, etc., in the light of the Covid19 crisis and with a view on preparing WUJA's Barcelona world congress in July 2021).
While joining our Conversations, you will be able to leave comments for the benefit of all and questions for our guests to answer, live on our Facebook group that you can join as of now!
Even if we live a bit reclusive, let's stay inclusive.
Join us in the Jesuit Alumni Conversations!
Your fully dedicated WUJA team